Our ongoing renovation project is complete. We are so excited!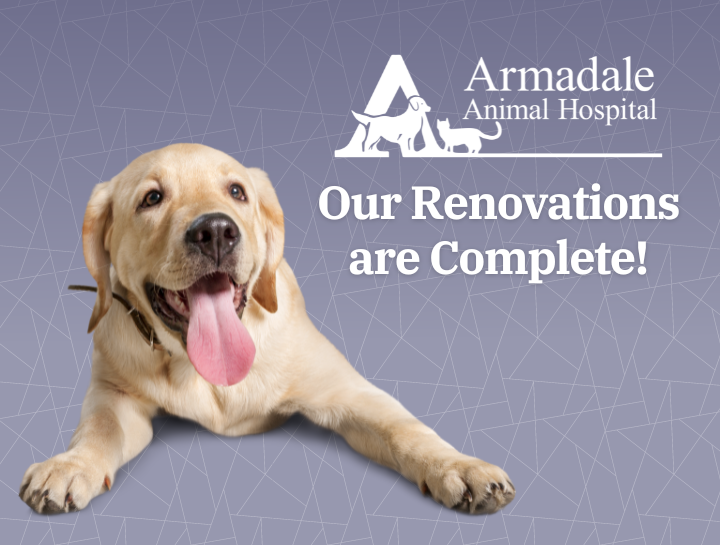 June 9, 2022
The renovated facility allows our team to continue to provide high-quality care to your pets. Throughout the process, we gained an additional 1,000 sq. feet of space upstairs, the ability to utilize the basement, two new exam rooms, two new dental tables, a comfort room, and an additional room for our board certified surgeon and ultrasonographer. We are excited to announce that we will begin offering acupuncture and holistic wellness services beginning in August 2022.

For your convenience, we will continue to offer curbside appointments and over the counter pick ups, as well as regular in-hospital appointments. There are two parking spots designated for curbside appointments and three spots in the back of the building for over the counter pick ups.
In keeping with the many ongoing advancements in veterinary medicine, Armdale Animal Hospital has undergone many changes. Throughout the years, our core mission has remained the same: to provide our patients with the highest quality of care possible This renovation project is a long-awaited update that allows us to provide exceptional care to your pets and we are so excited to welcome you to our upgraded space.
Please call (919) 847-1972 for more information and to schedule your visit.